Boardroom chairs can make meetings in your office more comfortable and convenient. Getting the right table for a conference room is one thing, but finding the best boardroom chairs is another. When choosing a conference room chair, consider how many people you want to fit in the room and what look and feel you want to create.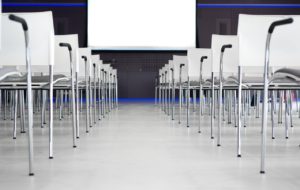 Employees come in all shapes and sizes, and investing in furniture that can be tailored to employee specifications can help everyone in the office feel comfortable and focused on their job. Maintaining stylish and practical storage furniture that is comfortable and ergonomic can make employees feel welcome and cared for.
Providing new comfortable and ergonomic chairs is a great way to improve office efficiency. An office fit out idea is adding an ergonomic office chair that can greatly improve posture, reduce back pain, and ultimately increase productivity. Because traditional office chairs cause back pain and pressure on the hips, ergonomic chairs provide the right posture and seating depth to reduce health problems associated with prolonged sitting.
Executive office chairs support posture so they don't cause back or lower back problems for employees, unlike traditional office chairs. Office work chairs offer ergonomic adjustments to provide support and flexibility throughout the day and for users of different body types and sizes. The office desk chair offers many customization options and ergonomic features to support a wide range of users every day.
Conference chairs are also designed for short-term use, so they only have standard ergonomic features such as a lockable backrest, seat height adjustment, and non-adjustable armrests. As mentioned earlier, conference chairs offer fewer ergonomic adjustments than office chairs. Conference chairs can also be made larger to support different postures and provide comfort for extended use.
As with any ergonomic office chair, the best conference room chair is usually one that allows for a natural sitting position and provides a degree of adjustment to help people achieve maximum comfort. The ergonomic chair is equipped with comfortable and adjustable features that allow office workers to maintain the correct posture while being productive. While there are many different types of ergonomic chairs, these office solutions provide the right support so you can sit in the correct posture.
In offices where employees spend a lot of time sitting at their desks, ergonomic chairs provide a well-designed workspace to increase productivity and quality of work. For a heavier person, an ergonomic chair with strong armrests, a wider seat frame, and a fully adjustable back and seat angle can create enough room to work comfortably. Properly adjusted office chair seat depth will give you more back support and distribute your body weight evenly across the seat.
Seat Tilt allows you to increase or decrease the elasticity of seat tilt. The adjustable backrest allows the user to align the curve of the chair with the curve of the spine for optimal support.
Small chairs have a shorter stem and a smaller seat to support shorter users. If you're tall and lean, an ergonomic chair with full back support and adjustable seat size, back angle, armrests, and seat depth can create comfortable room for long legs and improve your posture. The high back and superior build quality provide superior comfort, especially for tall people who can take advantage of the extra space and back support offered by executive chairs.
Many manufacturers sell office chairs, ergonomic chairs and various types of office chairs online, but to buy office furniture online, you should quickly find out which are the best in terms of comfort and convenience. Luckily, we offer a wide range of office and conference chairs, so you can find the right chair for you, your employees, and the right job for you. For example, when looking for an office chair, look for one that allows you to adjust key settings such as seat height, seat depth, back angle, and adjustable armrests.
The furniture you place in your office or workplace can tell you a lot about a company's backstory and identity.