The 2010 to 2020 decade is a time in which entrepreneurs have become not only more aggressive but even more successful in their efforts with startups with the progress of technology pushing more personal interactions from customers and users across the globe. In this article, we are going to discuss six of the most impressive startup success stories of the decade. With the advancements of technology around the world, technology conferences have brought about a wealth of tech knowledge to new businesses.
1.      OYO Rooms
It started as a small project by a young mind, but it soon became a global sensation worth billions of dollars. Started in 2013 by Indian entrepreneur Ritesh Agarwal, Oyo Rooms has become a major hotel chain and a swift-expanding chain in the hospitality industry. This rising star hospitality company provides not only living spaces of apartments, homes, and hotels at very pocket-friendly prices but also a fantastic website for searching for the most suitable accommodation in their chain.
2.      Zivame
Established in 2011 by the brilliant Amisha Jain, Zivame has established itself as an online retail lingerie brand specifically for women. It came with a message of redefining how women buy and use lingerie and even how they feel when using them. Zivame has kept growing in influence and market size since 2011 and in 2020 shows no sign of slowing down anytime soon even with the pandemic going on.
3.      Paytm
Of all the startup successes on this list, this is one of the most excellent. In 2009, the popular mantra was the trend all over, and in no time, some smart tycoons took advantage. By 2010, Paytm was created in India, and before you could spell the brand, millions were making use of it. From groceries to pharmacies to cinemas to practically everywhere, Paytm has evolved to become one of the most successful brands in Asia.
4.      Swiggy
Another successful startup that must be mentioned in this piece is Swiggy, an immensely popular food delivery application. At the beginning of the decade, some smart minds started tinkering with the idea of how food can be ordered on the Internet. Many people did not even think it was a feasible idea until the advent of food-delivery applications like Swiggy.
In 2014, Swiggy was created, and today it has evolved to become one of the most used food ordering applications in Asia, with millions of users spread across more than 100 cities. Swiggy is an example of what the future offers as far as technology is concerned.
5.      Airbnb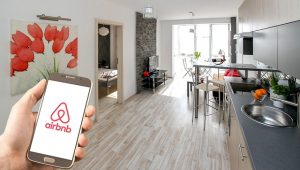 This is probably the most remarkable story on this list. It also started as a joke between three friends when they decided to come up with their application in 2008. In a succinct period of time, Airbnb exploded and became a global sensation changing the face of the hospitality industry overnight. And this is no small thanks to their awesome internship university, bringing in the best minds out of fresh graduates from around the world to help the company stay grounded and relevant to their core audience of backpackers and travelers. There is no doubt that throughout a young graduates internship search experience, they will have come across Airbnb's intern program. Now valued at more than $35 billion, Airbnb still fascinates as the go-to for millions of short term stay searchers across the globe, and it is still expanding.
6.      Instagram
The brainchild of Kevin Systrom and fellow entrepreneur Mike Krieger, Instagram, dominated the 2010s, and it is still one of the most dominant applications in the world. A photo-sharing application, Instagram was so successful that Facebook recognized it as a competition and quickly decided to buy it up for a billion dollars. It remains the biggest acquisition of Facebook around that time until it purchased WhatsApp. Startups are changing the way we live and do everything, and that will remain the trend for a long time to come. This is especially true for startups open to working with interns, who often get control of a company's social media account to bring us the witty clap-backs and cross-company banter that we love to see on the internet.
If COVID-19 is here to stay, we will expect to see more people working from home, which means more businesses will be opening up. And more operations will be happening right from people's homes, making Instagram ever more accessible during work hours, upgrading from the short browsing sessions that happen in physical workplaces during bathroom and lunch breaks.